This list contains 8 dripping vector shapes that you can use in Photoshop. To use these vector drips you have to install the custom shapes in Photoshop. Use the Custom Shape Tool to add the shapes in Photoshop.
If you want to create your own shapes and silhouettes out of any image you can try our Vector Shapes Photoshop Creator ; you can also check out our graphicriver portfolio.
If you are looking for free high quality Photoshop shapes that can be used in commercial projects, you can check out these vector, shapes and silhouettes from PhotoshopSupply.
Photoshop Dripping Vector Shapes
This set contains 8 hand drawn drip Photoshop shapes that you can use in your designs. The CSH file contains different dripping silhouette shapes perfect for creating paint drips, blood drips, melting chocolate drips and so on. All you have to do is to install the CSH file in Photoshop and the shapes are ready to be used. Being vector shapes you can easily edit and customize using the Photoshop vector tools.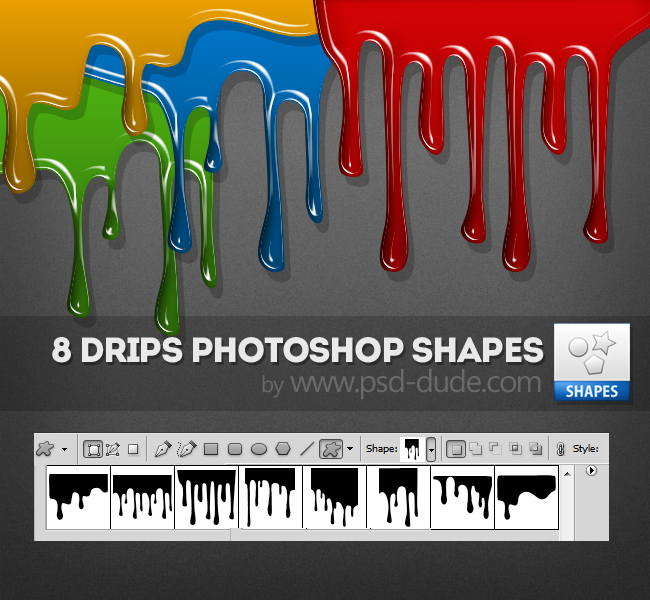 Info and License
This file can be downloaded by all our registered users. This Photoshop resource is free for personal and commercial use with attribution; credit us and put a link back to our blog. The redistribution/selling this file on other websites is not allowed.
Learn how to use the drip shapes and to create a cool text effect with dripping paint.
Create Photoshop shapes quick and easy! This set contains 1 layerd PSD file that will allow you to create a vector shape silhouette out of any photo/graphics/image. The pack also contains a Photoshop action that you can use to create custom shapes.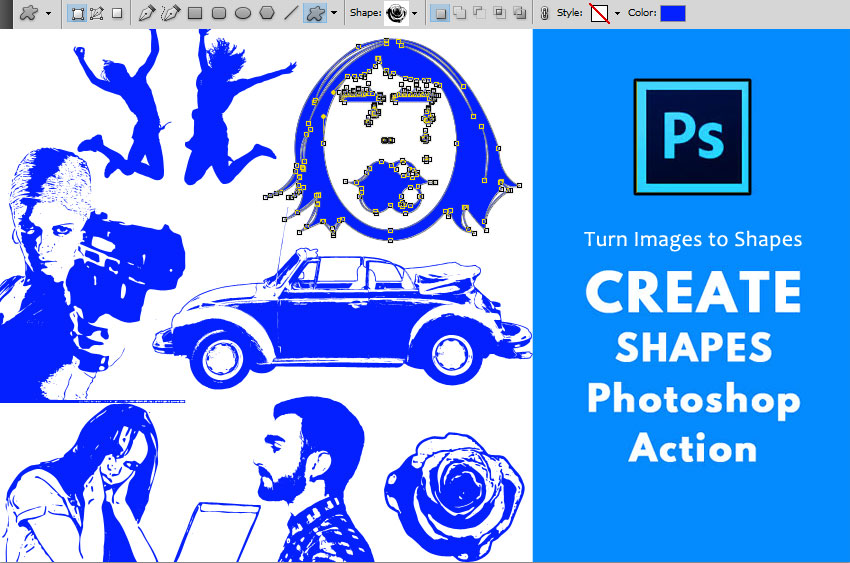 You can also try this Photoshop action; convert image to vector using Photoshop. You get a vector image with colors, not just a shape/silhouette. From JPG to vector with 1-click!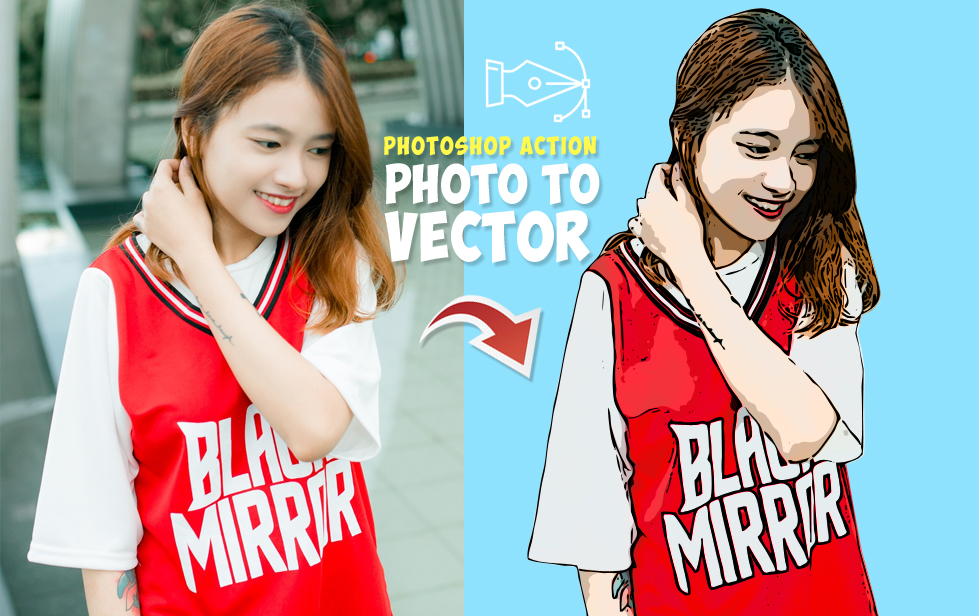 Next Post
Web Page and App Screen Display PSD Mockups