Download these 16 free infographic design vector elements that will help you create presentation templates with different chart types and graphs. These shapes are available in vector Photoshop format. If you are interested in a more dynamic graph generators you can try the Infographic Charts and Graphs HTML Tags Library, a powerful charting tool that can be used with simple HTML tags.
Create infographics in Photoshop with these chart and graph custom shapes. The set includes different piechart, doughnut, line graph and bar graph samples that you can edit and customize.
This set contains 16 custom shapes for creating graphs and charts in Photoshop. These shapes are great for making chart icons for example, but they can also be used for real data representation. You can use the Pen Tool to modify the graph chart shapes pretty easily. Also you can add different styles, textures or even photos to create unique, interesting charting templates.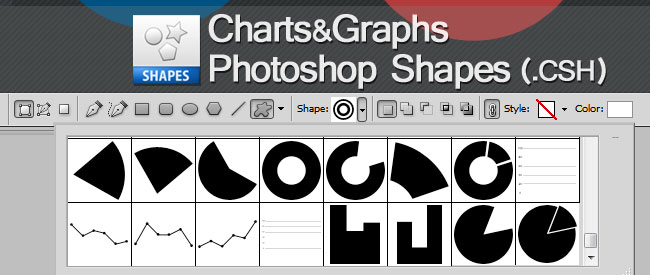 If you want more customizable charts and graphs to use on your blog/website you can try our Infographic Charts and Graphs HTML Tags Library
This custom JS charting library allows creating charts and graphs for infographics. It is a light-weight, pure JavaScript charting library (NO jQuery or other libraries required) which makes use of HTML5 technologies and works on all modern browsers including IE, Chrome, Firefox, Opera, Safari.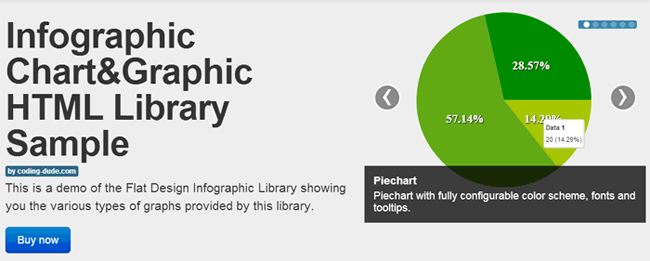 Next Post
PSD Mockup Templates for iPad and iPhone