This new set contains social networking icons in PNG format. Due to the high level of detail I have decided to make just 4 icons for my favorite social networks. So you can get for free these cake Facebook , cake Twitter, cake Rss and cake DeviantArt icons. If you need any other icon, you can contact us and order.
The cake icons are saved as PNG files with transparency so that you can easily integrate them with any background color, size 256x256 px. I am planning to make a tutorial on how to create a cake icon in Photoshop really soon and I will also provide the PSD file.
You can also read our previous related articles Candy Icons and Vectors and Candy Social Icons. Download lots of sweet icons available for free.
Cake Deviantart Icon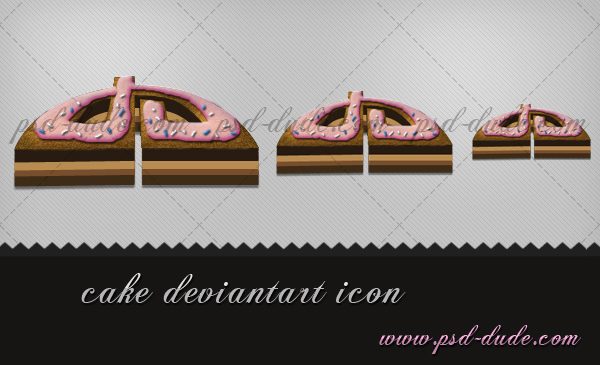 Cake Facebook Icon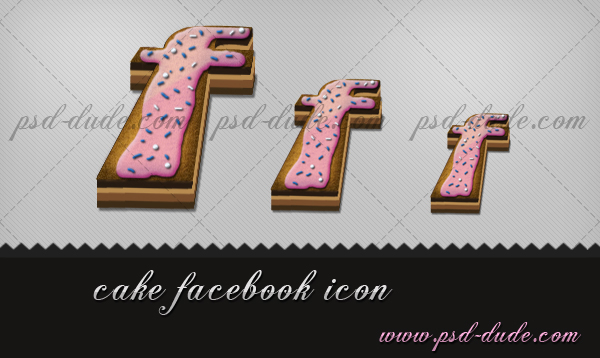 Cake Rss Icon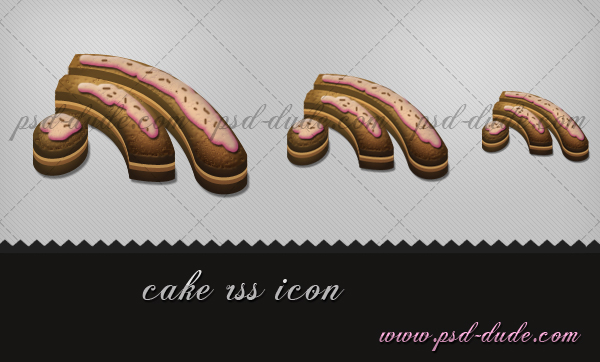 Cake Twitter Icon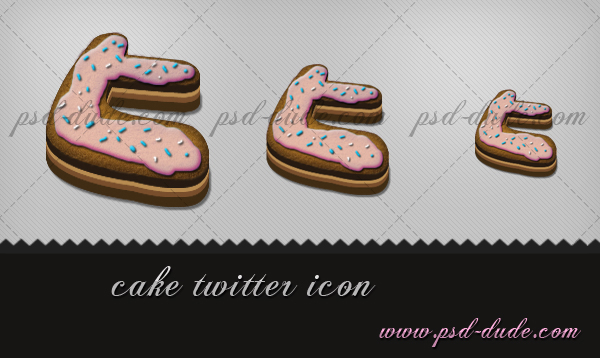 License
As usual all our resources are free for personal non-commercial use only for all our registered users. You can not make derivatives, redistribute or sell. If you use it you must give us credit.
You can also check out this awesome list with over 25 free Cake Fonts that you can download and use for commercial projects. Use the cake fonts online with the MocoFun text editor or install the fonts on your computer and use them in Photoshop.