Download for free this set of 14 falling leaf Photoshop brushes and create beautiful autumn backgrounds. The pack also include 7 leaf vector shape silhouettes. You can combine the leaves brushes with colors and textures to create realistic tree leaves.
Falling Leaves Brushes and Vector Silhouettes for Photoshop
Our new Photoshop freebie is a free set of 14 leaf Photoshop brushes. The ZIP file also contains a CSH file(Photoshop custom shapes) with 7 leaf vector silhouettes that you get also for free.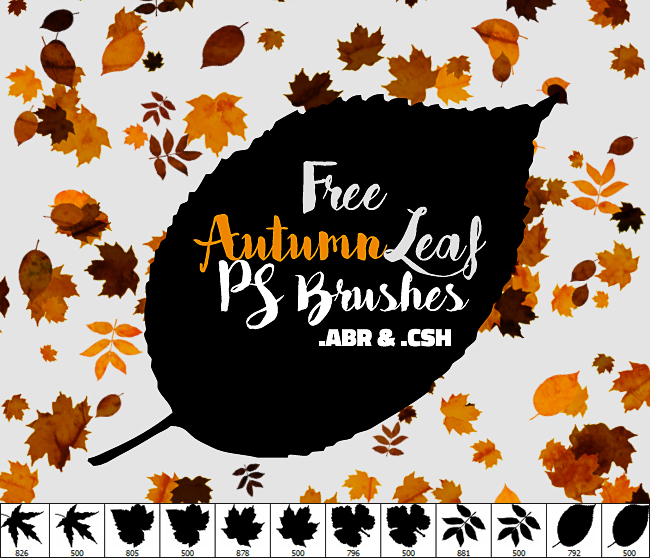 How to Use it
Login to download the ZIP file. Inside you will find an ABR file and an CSH file that you have to load in Photoshop.
Use the Brush Tool to use the leaf brushes
For the "leaf-scatter" brushes you have to set different colors for the Foreground Color and the Background Color
Use the Custom Shape Tool to use the leaf vector silhouettes
Features
14 leaf brushes and vector silhouettes
ABR and CSH file
License
This file is free for personal and commercial use with attribution to our blog. Do not redistribute the file on other websites. You will have to join our community(free registering) to download the file(s) for free.
DOWNLOAD!(104kb)
Previous Post
13 Tutorials On How To Create Brushes In Photoshop From Scratch
Next Post
Falling Snow And Snowflakes Photoshop Brushes For Free