It's easy to create realistic stains in Photoshop using these useful brushes. The pack contains 6 coffee cup stain brushes that can be also used to create other kid of cup stains like tea or wine. Download for free and enjoy using this set of brushes!
Coffee, Tea and Wine Stain Brushes for Photoshop
This pack contains 6 coffee cup stain brushes for Photoshop that you can download for free if you are one of our registered users. Simply load the brushes in Photoshop and they are ready to be used. The stain brushes can be used to create coffee stains, tea stains and wine stains; all you have to do is to pick the right color for the brush. Combine the brushes with some vintage paper textures and you will obtain the result shown in the preview.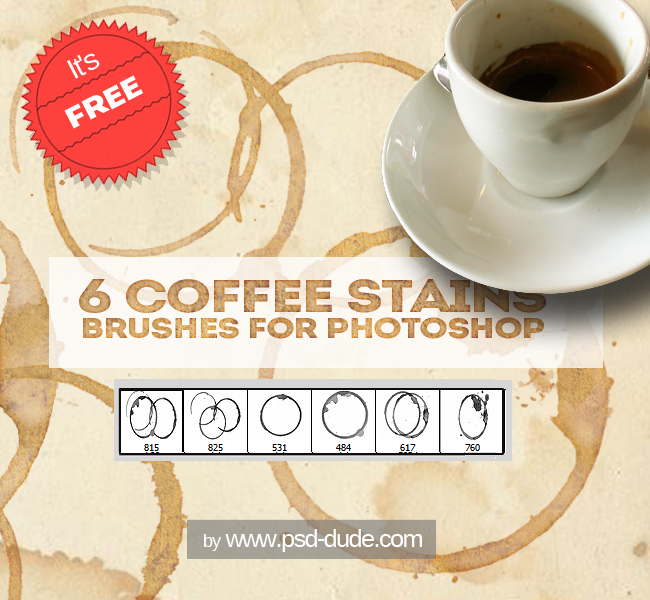 License
You are free to use these brushes on your personal and commercial projects. The ABR file can not be redistributed on other websites.
DOWNLOAD!(350kb)
Stain Brushes Collection
You might also want to take a look at this extensive collection of free stain brushes for Photoshop. You will fint cup stains, tea stains, blood stains, paint stains and many more.
Previous Post
Chalk Photoshop Effect and Chalkboard Mockup with Free PSD
Next Post
Low Poly Geometric Photoshop and Illustrator Tutorials