Resources / Brushes , January 24th, 2012
Download our new set of circle brushes which contains 30 circles drawn in Photoshop. Making a circle in Photoshop is easy, anyone can do it using the Ellipse Tool for example.
But if you need a more elaborated shape, if you need concentric circles, dotted circles, dashed circles and so on, the faster way to obtain it is to use a premade brush.
Most of my circle Photoshop brushes are made in a doodle style using decorative motifs like dots, lines, smaller circles, etc. The good news is that these circle brushes can be easily combined to make other shapes. They can be also put together to create circle patterns, your imagination is the only boundary.
If you are interested in downloading vector circles that can be resized without quality problems, you might take a look at these Circle Custom Shapes.
If you like these circle brushes please share them, add a review and/or attach an image on how you use them on our comments section.
Circle Brushes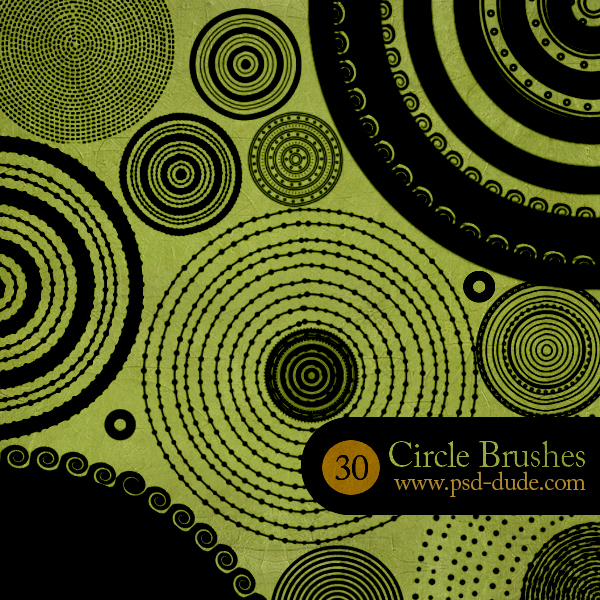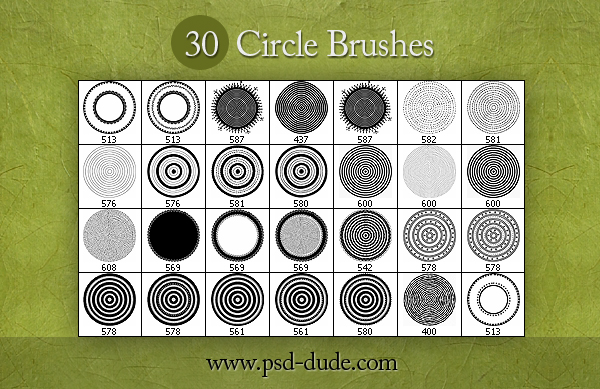 License
This ABR file is free for personal, non-commercial use only. You are not authorized to redistribute, resell without our written agreement. Do not claim this file as your own. Because many of our resources are free for download, we ask that you give us proper credit with a link back to our blog.
Find more Photoshop resources...
Recent Posts
Check out these amazing cartoon and comic book styles that you can use in Photoshop for any text or ...
This is a new list of sticker PSD files that you can download for free. Most of these stickers come ...
Today we'll learn how to create a flat long shadow effect for text, shapes, graphics. You can create...
Text effects are such an interesting way to show your creativity and to come up with new typography ...