As I understood tumblr.com is a free and easy to use blogging platform, that allows users to share text, photos, quotes, links, music, and videos, from your browser, phone, desktop, email with less effort. tumblr is a really popular platform nowadays and I am really curious what the future will bring.
So my new freebie is actually a PSD file with 3 fully customizable Tumblr icons. I hope you like the design of these icons and the fact that you can play with them and make them perfectly fit to your website. Download the tumblr icon set for free.
Icons for Tumblr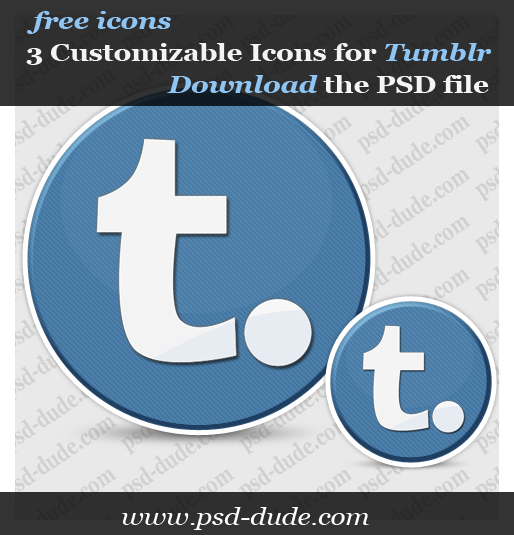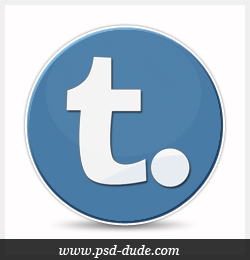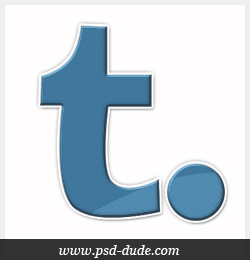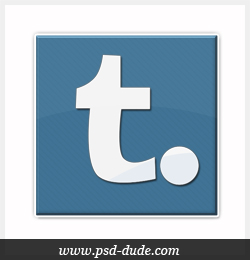 License
Download the PSD file, free for personal, non-commercial use only. If you use it you have to credit us by adding a link to our site. This PSD file can not be redistributed, sold, etc.