Part 2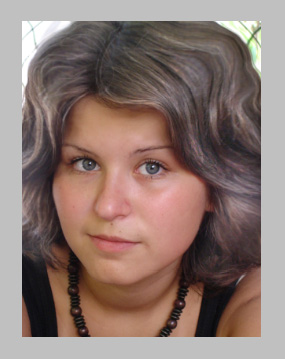 Step 3 - Change Face Features with Liquify
Now let's concentrate on the skin parts: face , neck, arms. I intend not only to add some age to the face but to add some kilograms also. So we will work with liquify again.
Go to Filter - Liquify - Forward Warp Tool ; at the face level we will deal with cheeks , chin, eyes, mouth , nose, eyebrows.
In the picture below I marked with red the areas that will be photoshoped.
fat face
bigger nose
thin old mouth
mouth wrinkles
forehead wrinkles
At the same time I will make the neck fat and the arm.you will have to figure it out from the photo attached.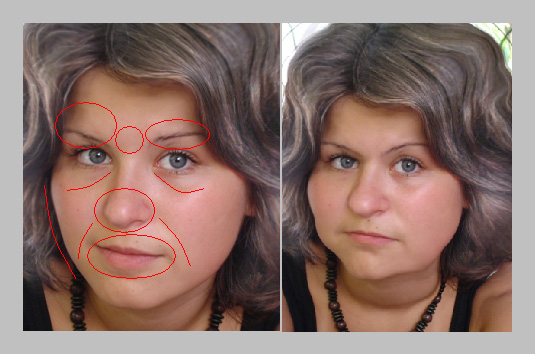 Step 4 - Add Wrinkles
Now with the Burn Tool make visible all the wrinkles that you see on the face.brush 8px and exposure 5%. You will have to change the brush to 3-4 px for more detailed wrinkles.
A good way to emphasize wrinkles is to burn an already existing line of the face and than easily dodge the area near to that line.look for example at the wrinkles between the eyebrows .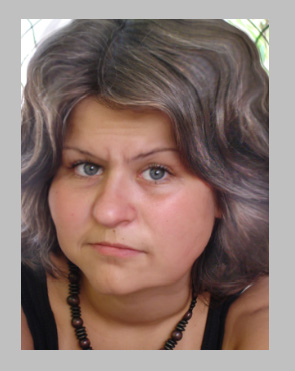 Step 5 - Age the Eyes
An old person has eye problems so with the Dodge Tool and Blur Tool make the eyes look not very healthy.