Part 2
With Smudge Tool size 31 and opacity 25% , mode normal , smudge in the directions indicated in the image. Do the same for all the layers.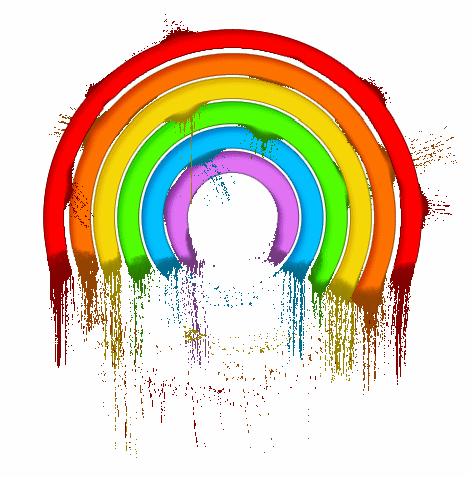 Step 5 - Add the rabbit brush
I have found a very nice cartoon brush set. So download this brush set.
It is an archive. Save it on your computer; right click on the archive an choose extract here. Now return to photoshop and select Brush Tool. Click the little button and choose Load Brushes...; search the path where you have downloaded the brush set and load the file with the extension "abr".
Set the Foreground Color to #342402, size of Brush Tool is 235 and pick from the brush list the bunny.psd and arrow.psd.
The result for now is this: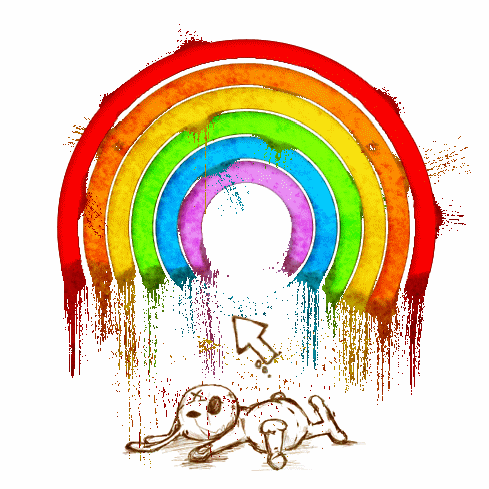 Step 6 - Add the text
It is time to add some nice text effect.
Use the Pen Tool to draw a simple vector shape like in the picture below. Be careful to choose Paths from the top bar; this way your shape will not be visible and the most important it will help you write a custom aligned text. Click on the shape to write the text following the path. If the text is perfect horizontal it is not good try again!
After you've drawn the shape with the Horizontal Type Tool write the text "the acid rainbow killed the rabbit". The settings for the text are:

If you want to move the text along the path simply drag one of the points from the picture below and the entire text will follow the path. If you want to modify the shape than choose Convert Point Tool from the toolbar and click on the vector points and move them up /down/right/left. It works just like another vector shape. You can Add points, Delete Points, etc.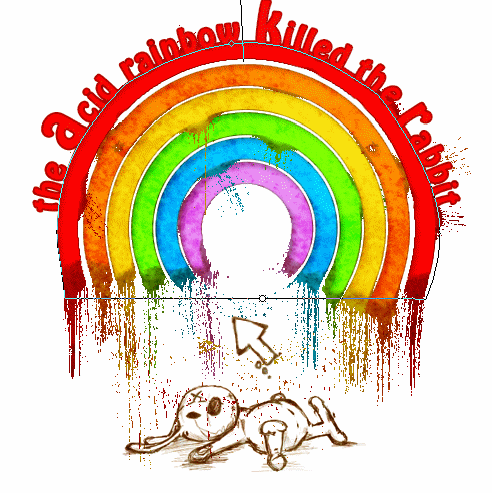 As you can see some letters are bigger than the rest....select that letters and change the size.
Go to Blending Options of the Text Layer and check the Stroke option: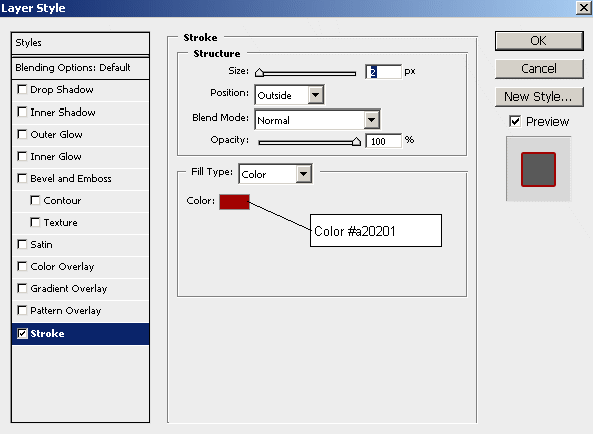 Step 7 - Add rainbow rusty acid blood
I decided to add some extra effect. Create a new layer and with Lasso Tool make five selections. Than with Brush Tool paint the selectons with different colors from the rainbow like as shown in the picture below: