Resources / Brushes , June 11th, 2012
These new set of fire brushes contains 10 fire flames that were made by me from scratch using only the Photoshop tools and filters that we all know. I had a lot of fun making these fire brushes and I hope you will enjoy using them.
You can use these fire brushes in so many creative ways, to create fire text effects or to create fire backgrounds to decorate your desktop.
This ABR file contains 10 fire brushes, made from scratch in Photoshop using gradients and filters. You can use these Photoshop fire brushes to add fire or flame effects to your photo manipulations.
The fire brushes are in a lot of ways similar to smoke brushes, you have to know how to use them to make them look good. But I am sure that many of you already know how to use these flame brushes; for the others I am going to add a tutorial really soon, explaining how to create realistic fire in Photoshop using brushes.
Fire Brushes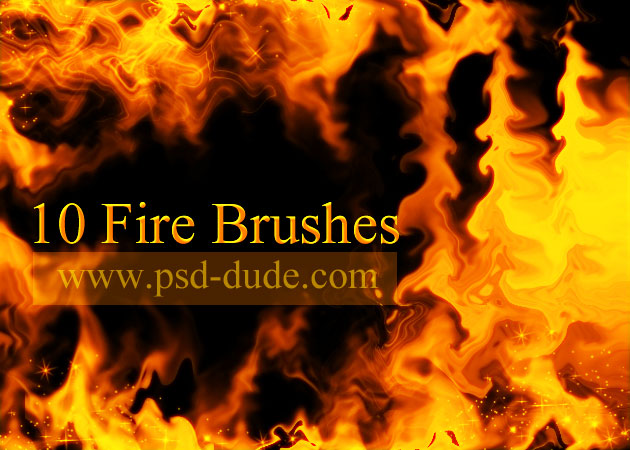 License
This ABR file is free for personal, non-commercial use only. You are not authorized to redistribute, resell without our written agreement. Do not claim this file as your own. Because many of our resources are free for download, we ask that you give us proper credit with a link back to our blog.
Find more Photoshop resources...