Part 3
Copy the large size image and crop only the girl. Scale to 70%.
Because the image has a lower contrast I have to go to Image – Adjustments – Curves and do the following settings: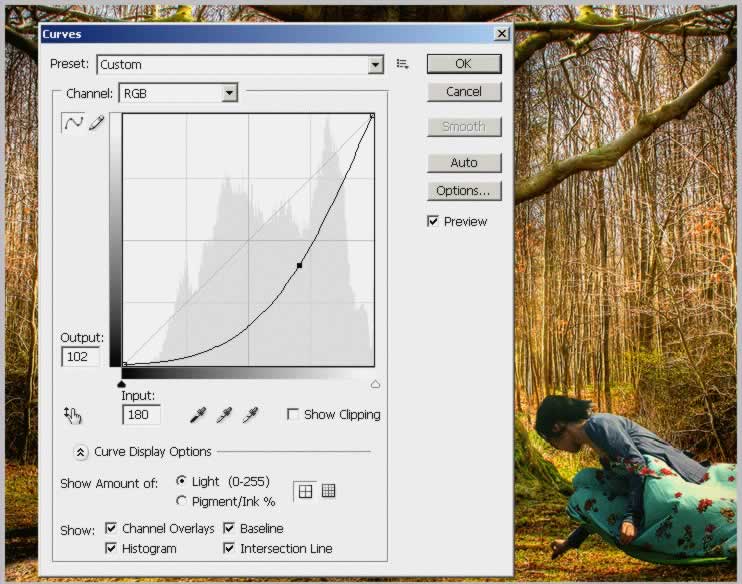 The tone of the girl is more to blue while the tone of the rest of the image is warm orange, but this is not a problem for me because when I will apply the blue filter it will not matter. The important part is the contrast.
A thing that I dont like is that the girl has short hair. For that you can search for really nice hair brushes or do what I did. Create a new layer and with a small size brush , and the color of the girl's hair try to draw over. To give the hair a more realistic look use the Smudge Tool, size 4-5, opacity 70-90%. It would be better with a graphic tablet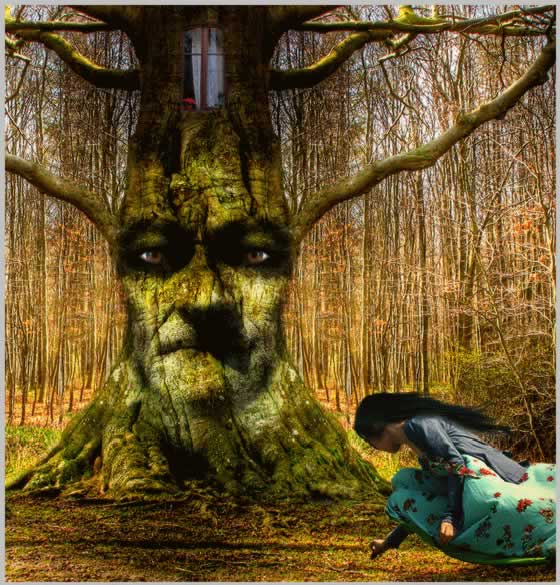 Add Rabbits, this beautiful photo Rabbits . Scale to 80%. Spread the rabbits through out the forest and scale them to different sizes.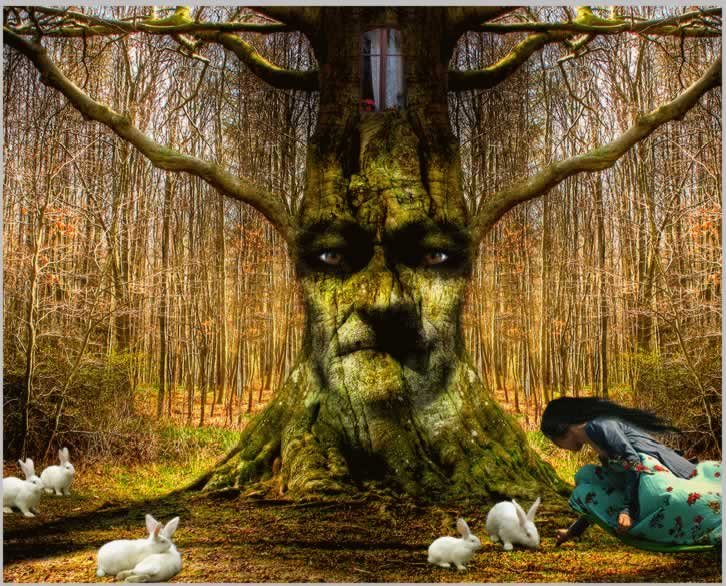 Blue Filter. Simply add a new layer and color it with the color that you like . I choose #1a3c37 but I will show you how it looks like with #8c7527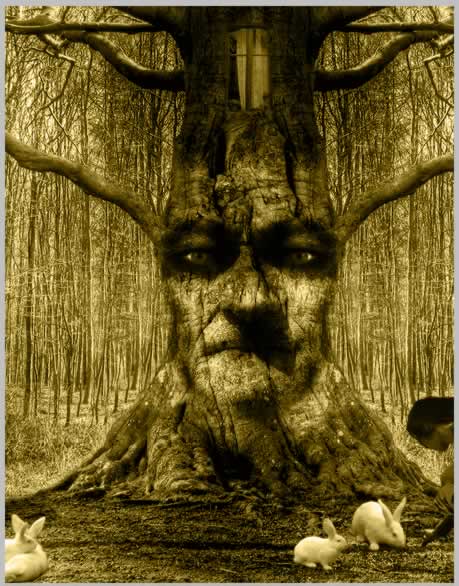 I will work with the image below that has a beautiful blue tone: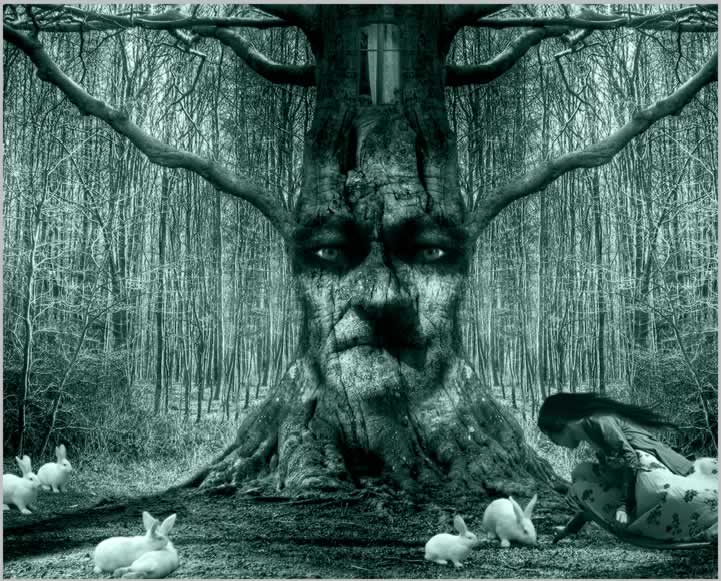 Create a new layer and go to Image>Apply Image. Now paint with light with the Burn Tool (shadows) and the Dodge Tool (highlights), Accentuate face features, the tree and also burn the edges of the entire image.
In the end add in another layer white sparkle coming out of the tree; you can use these sparkle brushes with white color. Learn how to create complex brushes using the Photoshop brush settings from this the tutorial for beginners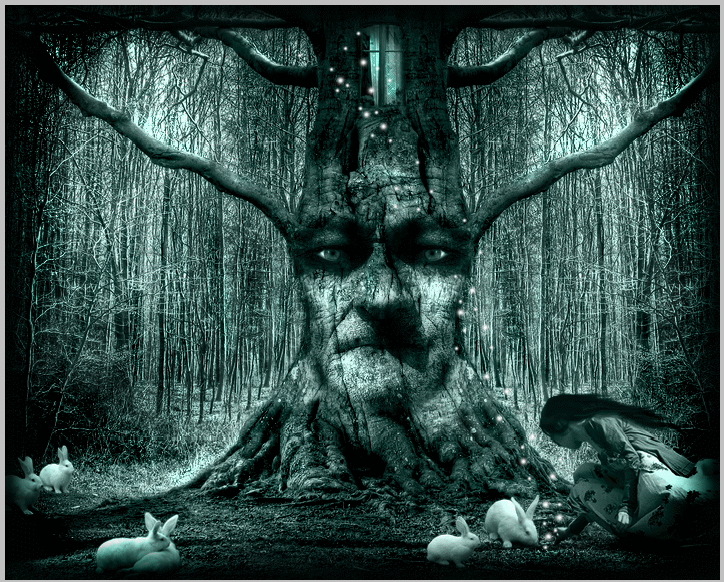 Tutorial Update: I have added some other elements to the intial photo manipulation to make it look more magical. First I added a lens flare effect that you can create yourself or you can use one of these lens flare textures
Second, I decided to add these dead tree branches to create a nice frame. Use some ajustment layers to make the color match with the rest of the images. Also add a soft Gaussian Blur effect.
Third, I added this stone floor to add depth to the image. Adjust the color tones, the brightness and contrast and also the exposure.