Part 2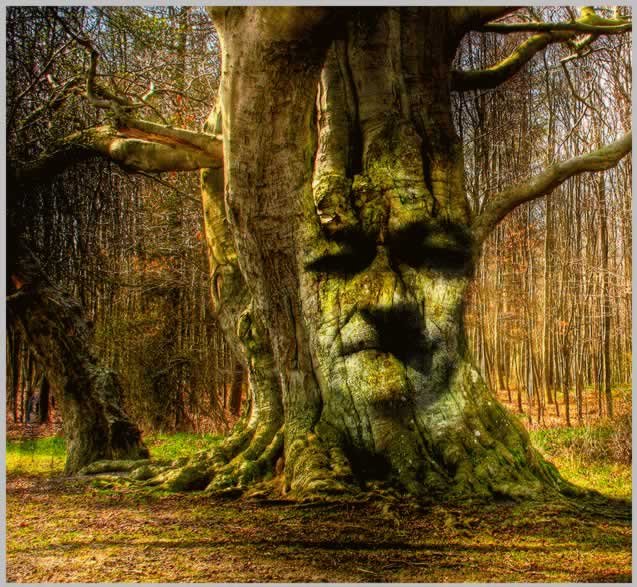 The Face of the Tree needs eyes to add expression. So copy this image Look into my eyes by Look into my eyes.
The eye actually looks like my eyes ??!!? Strange
Scale the eye to 10 % and than easily erase the skin area.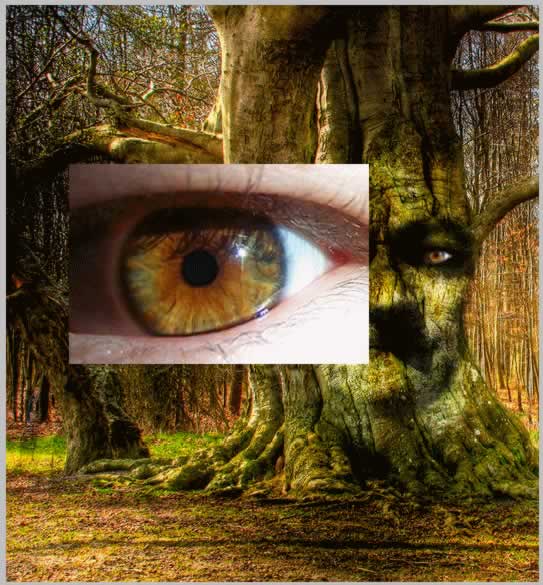 Now the eye is a little to bright in comparison with the rest of the face. So go to Image – Adjustment – Brightness / Contrast :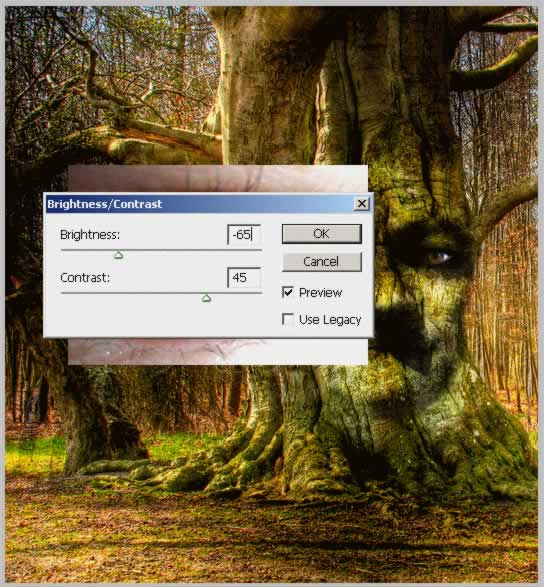 The next thing to do is give a little symmetry to the tree. Because the left side of the tree is a little odd I will duplicate the right side and move it to the left side.
So above all the other layers create a new one called TreeImage. Go to Image – Apply Image.
I have now a layer that contains an image of all the visible layers merged.
Make a selection like in the image, press CTRL+C and CTRL+V . A new layer was created; go to Edit – Transform – Flip Horizontal :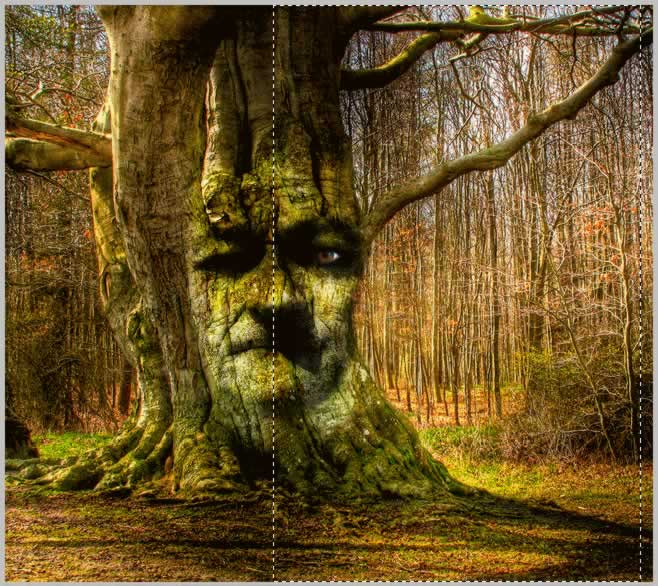 Move the selection to the left area. With the Eraser Tool erase part of this selection as shown in the image below...i have colored the image to see exactly what you have to erase;the red area is the one that stays , the rest was erased: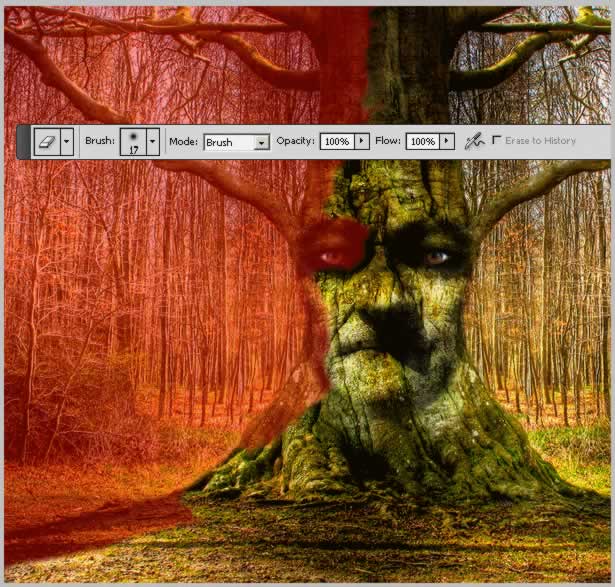 I did that move because:
The left area was not suited for a face blending
I wanted to give the tree a symmetric look
I have erased that parts because if you can notice there can be one shadow for the nose and in the duplicated case we had 2 shadows.
And last but not least I have erased parts of the tree to look symmetric but not the same.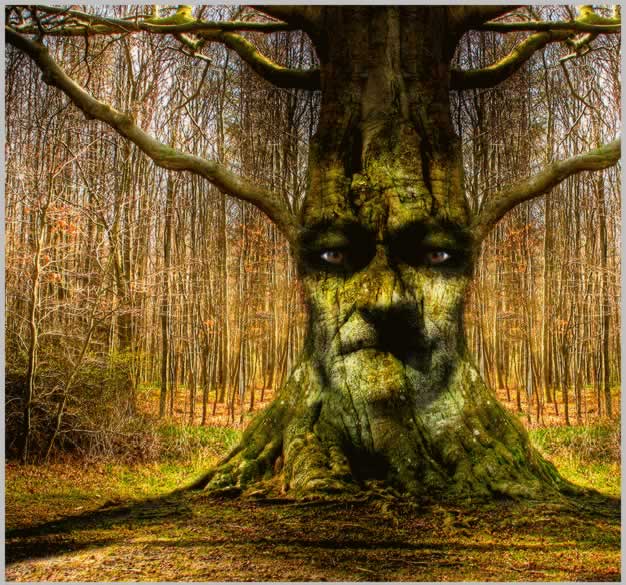 The Tree looks pretty good but I want it to be the house of the fairies; so I will added a magic window to look like a home. I have found this lovely photo Old Window .
I have to first crop only the window without the stores: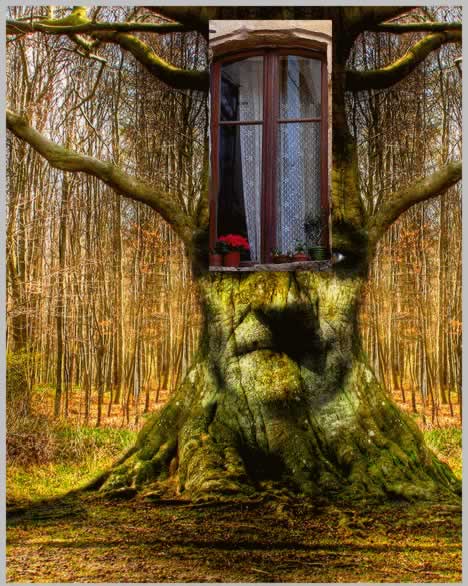 Resize this image to 40% . With the Eraser Tool and the Burn Tool try to blend the window with the tree as good as you can: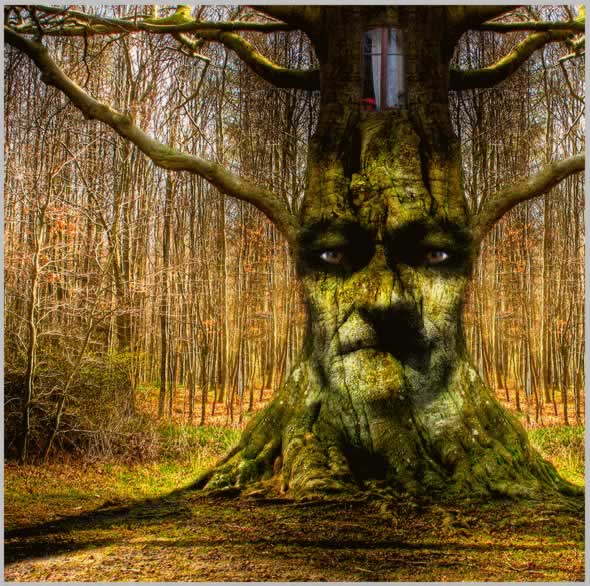 Add the princess , photo In the fog .