Part 3
Step 11 – Add Contrast and Light
As it is now the image looks to flat for my taste so I will add it a little contrast and depth. Create a new layer above all the others. Go to Image – Apply Image :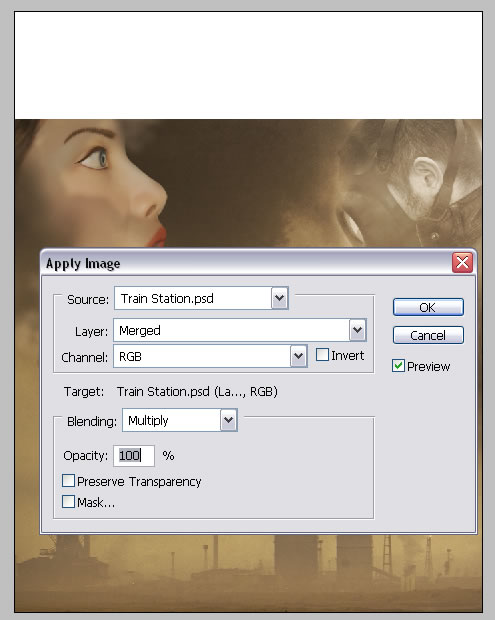 Change the Blending Mode to Overlay 100%. Call this layer Overlay Layer and hide the Filter Layer.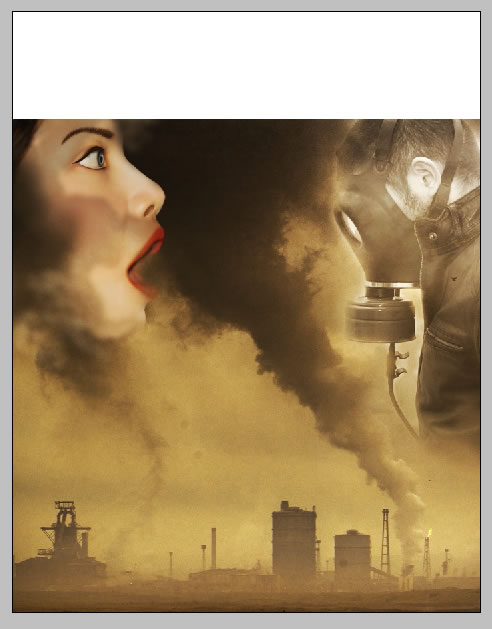 Go to Image – Adjustments – Brightness/Contrast and bring the contrast to 20. Now draw a black rectangle above all the other layers. You shoul obtain this image: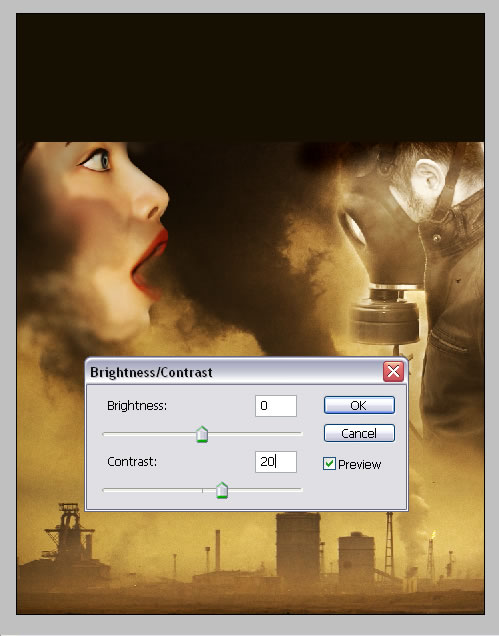 Take the Dodge Tool , size between 13 and 60 , range Highlights, exposure 60-65%; lighten the areas from the image below. You can also use Burn Tool to darken some parts…don't be afraid to experiment.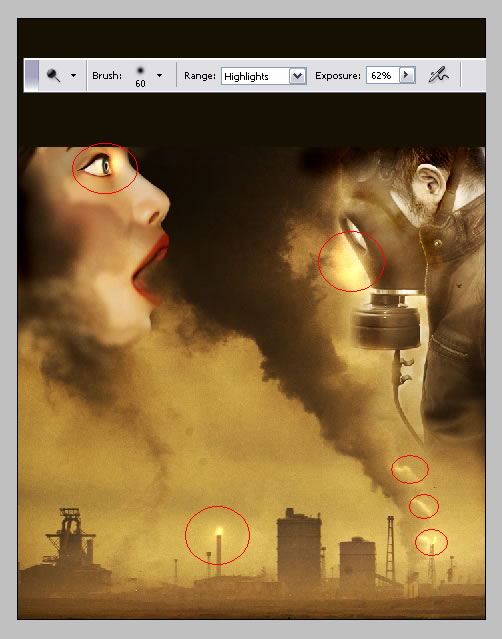 Step 12 – Add the Text : Name of the Movie and Other Details
The final detail is adding the name of the movie, producer, etc. You can find in the images atached the settings for each group of letters:
INDUSTRIAL NIGHTMARE , color # b33e15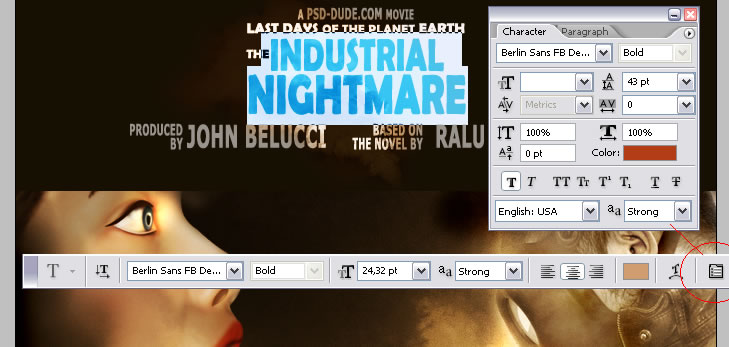 Last Days of the Planet Earth , colo #f7f2f0

A PSD-DUDE.COM MOVIE , color #f7f2f0

PRODUCED BY and BASED ON THE NOVEL BY , color #f7f2f0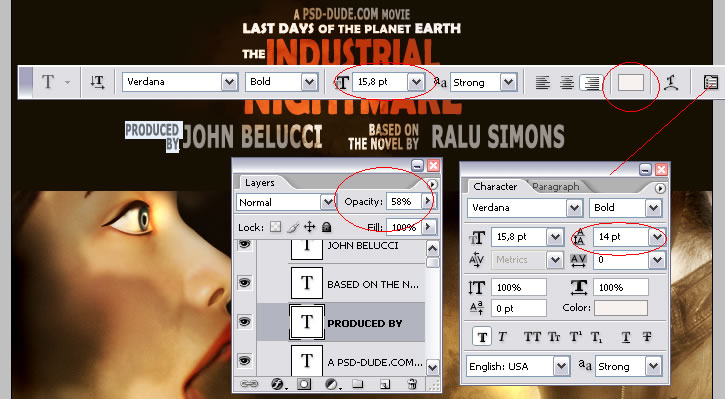 The final touch is to copy this smoke clouds image. Put this image over the text layers and change the Blending Mode to Overlay 100%. Delete the part that exceeds the text black area and this is it!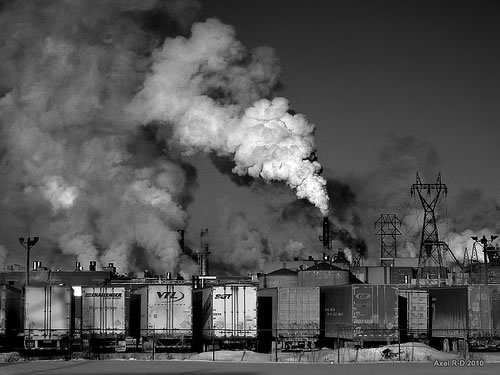 Final Result! I hope this tutorial was useful for you!