Part 3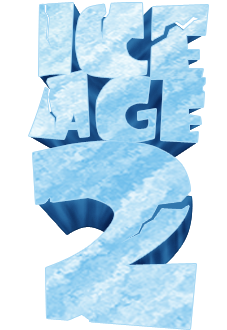 Now return to Crack Layer and delete parts from the cracks like in the picture below:
For number 4 in the picture you will have to go to Shadow Layer and delete some of this area too.
Burn parts of the Crack Layer to give it also depth.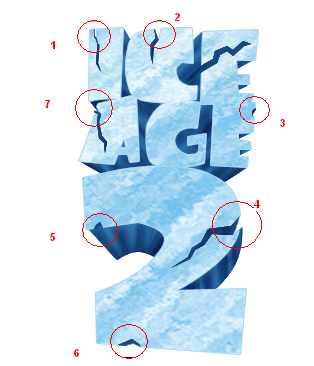 Step 9 - Work with Shape Layer
We will burn and dodge the colors of the layer Shape until we obtain a better result. Set the stroke color to # 6ba8cb .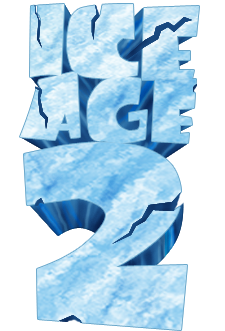 Step 10 - Cartoon Character caught in the ice
Go to http://www.fordesigner.com/maps//7091-0.htm and download the cartoons. I will use this cricket.
Go to Shape layer and duplicate it. Place the Cricket Layer between Shape Layer and the new duplicated Shape Layer. Set the opacity of the new duplicated Shape Layer to 75%. Now delete parts from this layer that correspond to parts of the cricket that are out of the ice.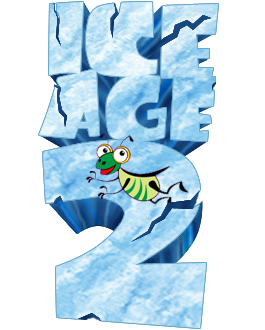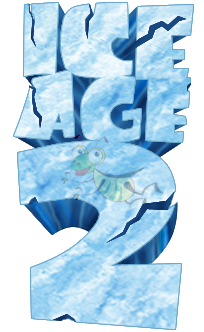 FINAL RESULT!