Part 3
To complete the image add the pirate boat. You can of course find another ship if you don't like this one. So go to this link Warships Brushes and download the brushes. Create a new layer and call it Ship Layer.
Set the Foreground Color #241005. Take the Brush Tool, load the Warship Brushes and use ship_2 , size 400 px .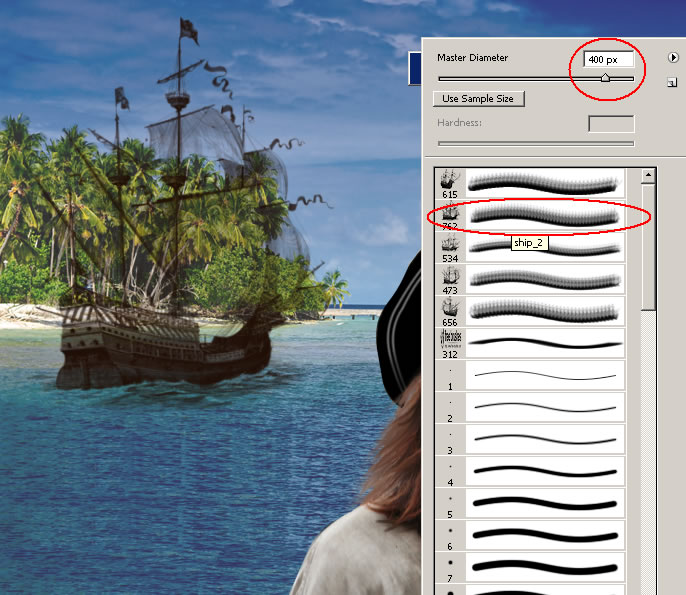 Note: I have forgotten something that is really important . The pirate image looks a little fake where the hat meets the forehead. I have to create a shadow area (for further information read about illumination and ambient occlusion ) .
So with the Pen Tool (choose Paths) create a line along the hat edge. The foreground color is #241005. Select the Brush Tool and make the following settings: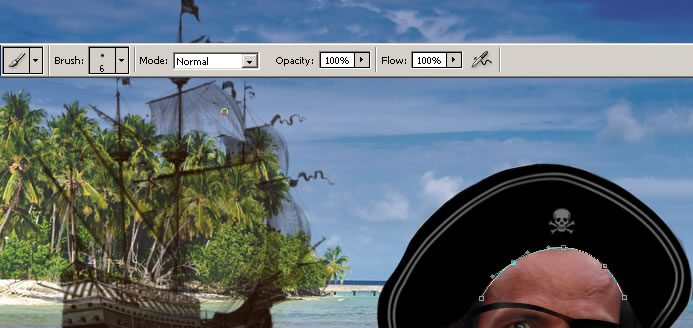 Create a new layer and place it right below the Hat Layer. Select the Pen Tool again and right click the path line. Choose Stroke Path and press delete. Change the opacity of this layer to 55%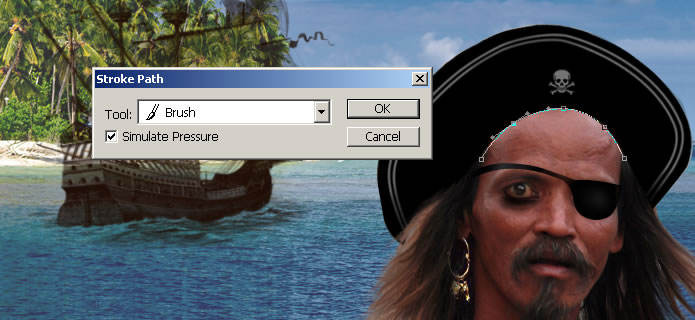 The last thing you have to do is to add Drop Shadow to this line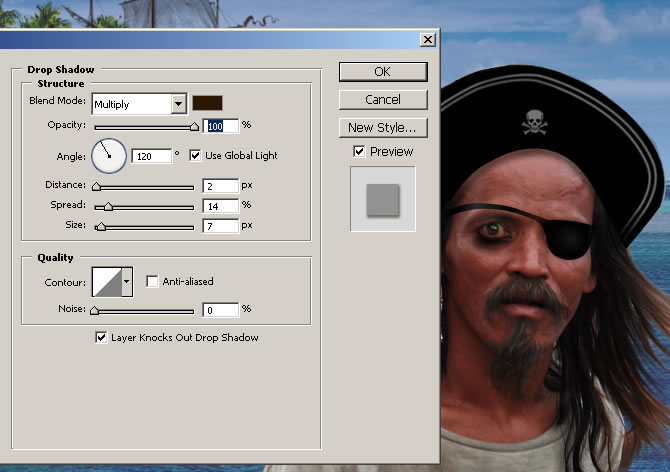 Step 9 – Add the Old Look
To complete this image I will create two layers that will act like filters. So the first layer is a rectangle , color # de9e60. Go to Filter – Noise – Add Noise and do the following settings: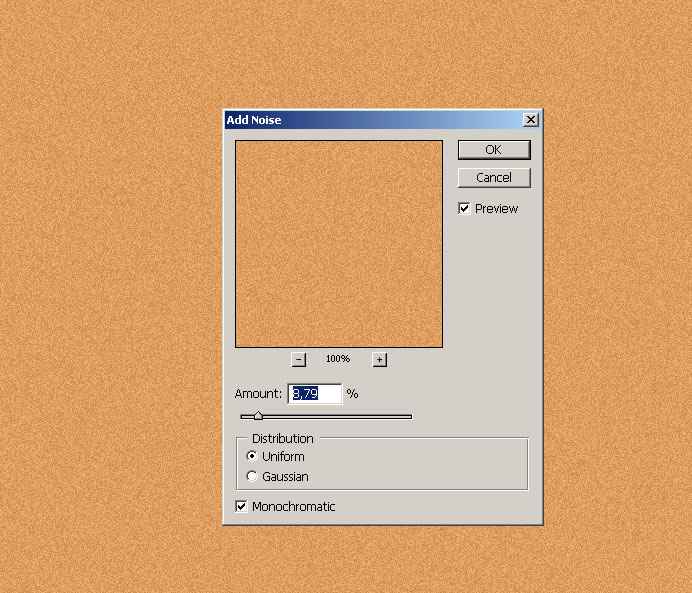 Change the Blending Mode of this layer to Overlay 100%.
Above this layer create another rectangle this time the color is # e97e15. Change the Blending Mode of this second layer to Hue 100%.
The final image should now look like this: