Part 3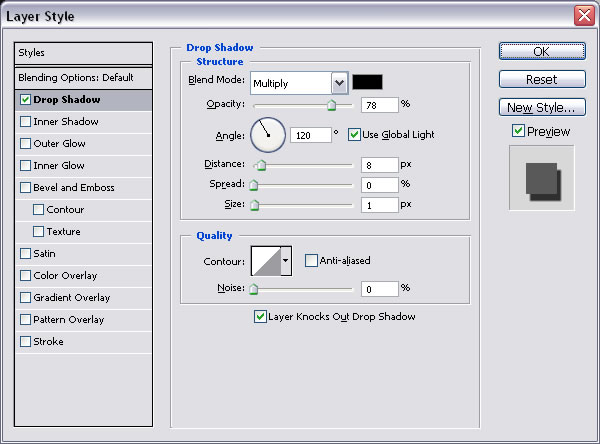 Step 10 - Add apple
Copy this apple, crop it and than resize it(Edit - Transform - Scale) and add it a little tail
With Brush Tool.
Because the color is too bright adjust it : lighten (Brigtness/Contrast) and than desaturate
(Hue/Saturation).
Lets add some shadow to the apple. Go to Blending Options and check Drop Shadow: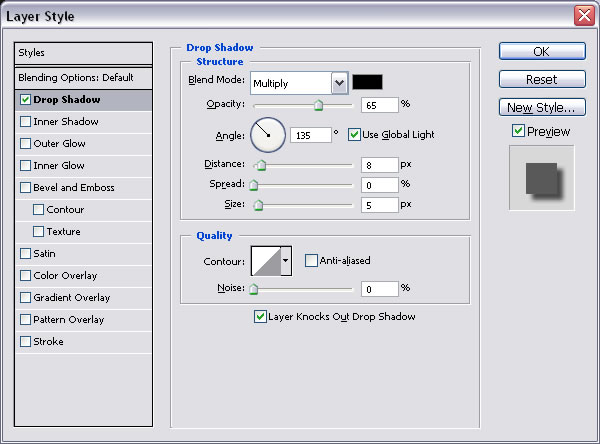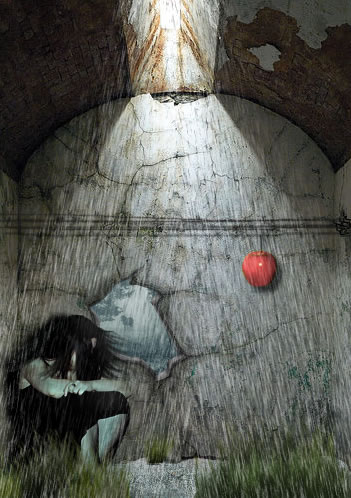 Step 11 - Add a bite to the apple
Draw a shape with Pen Tool, color # edc576, go Filter - Noise - Add Noise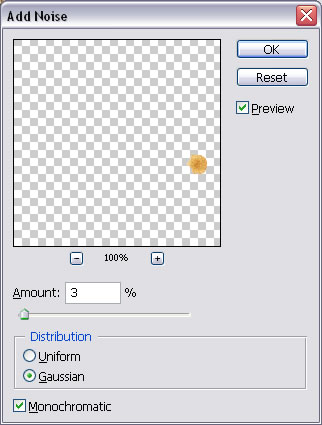 Go to Blending Options of this layer and check Inner Shadow and Stroke as shown below:
Color# 95592e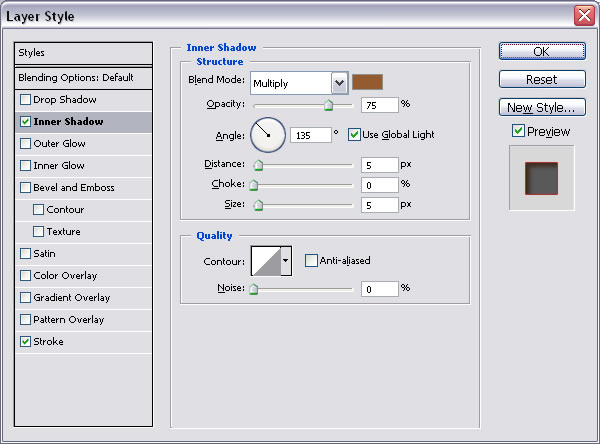 Color # aa2f2e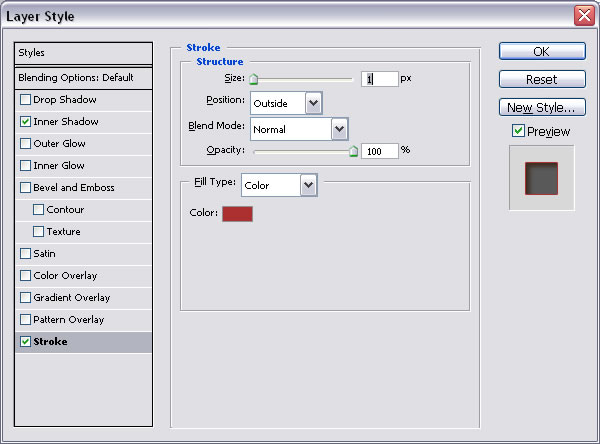 You can burn the interior of the bite for a deeper effect. Of course you can find an apple
With a bite but I wanted to see if I can simulate a bite with photoshop.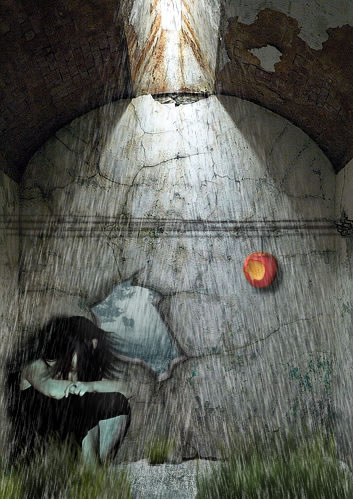 Step 12 - Final touch
Create a new layer Layer - New - Layer .
Go to Image - Apply Image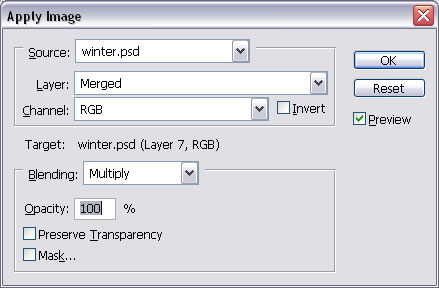 Go to Filter - Sharpen - Smart Sharpen
This is the final result!