Part 3
Step 11 - Create Broken Chocolate Effect
The image looks to flat for me so I wanted to create a chocolate with broken edges.
I will use the Pen Tool to create 4 shapes like in the image below. I have used this colors, red and green to see the shapes better; I will change the colors in the next step. The red shapes are above green shapes. I will first create the green shapes and than create the red shapes above the green shapes. In the images below you can find also the names of the each layer for this shapes.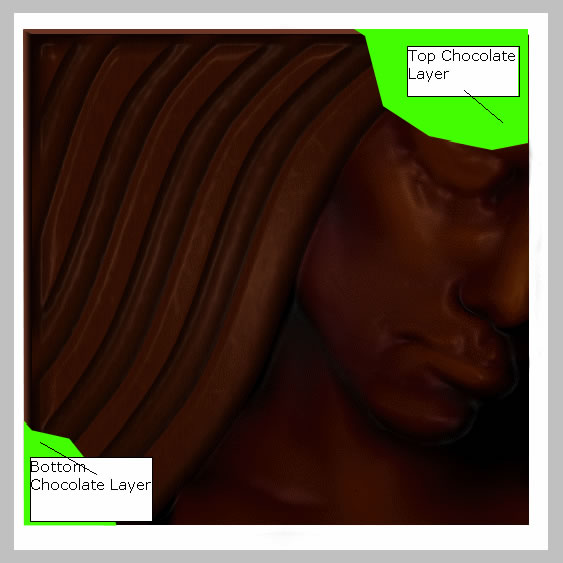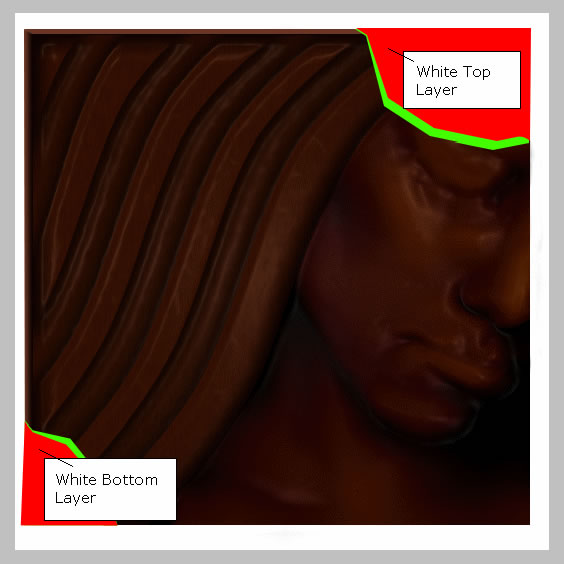 Step 12 - Refine the Broken Edges
Now it is time to change the colors of the shapes from the step 11. The idea is to make the red shapes WHITE and the green shapes become #562814. It is important to have the white layers above and the other 2 layers (green) below. Select the Top Chocolate Layer and the Bottom Chocolate Layer and merge them. Use the Burn Tool with the settings below to give shape to the broken edges.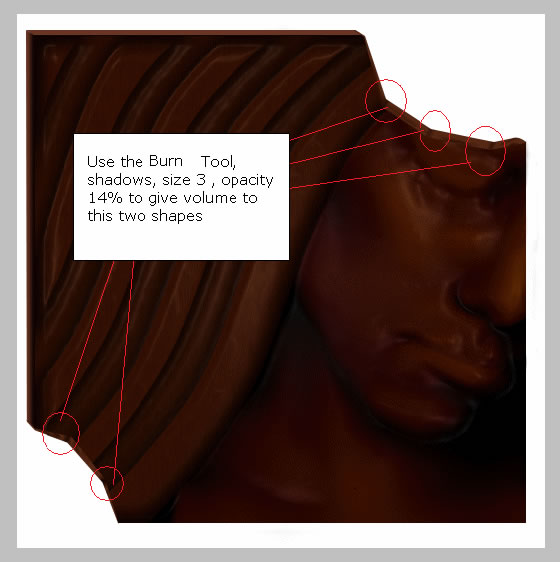 Step 13 - Add Your Name Engraved on the Chocolate
Ok this is the last step of this nice tutorial. Simple choose the Pen Tool and be careful to have Paths option selected.

Draw a simple shape with Pen Tool like in the picture below. With the Horizontal Type Tool write your text by clicking the path shape. Now you must write the text with black color. Duplicate this text layer and change the color to white. Move this white text layer 1px down and 1px right. Change the Blending mode of white layer to Soft Light. Now the last thing you have to do is to change the opacity of black text from 100% to 60%. You can see a more detailed tutorial about engraving effect in this tutorial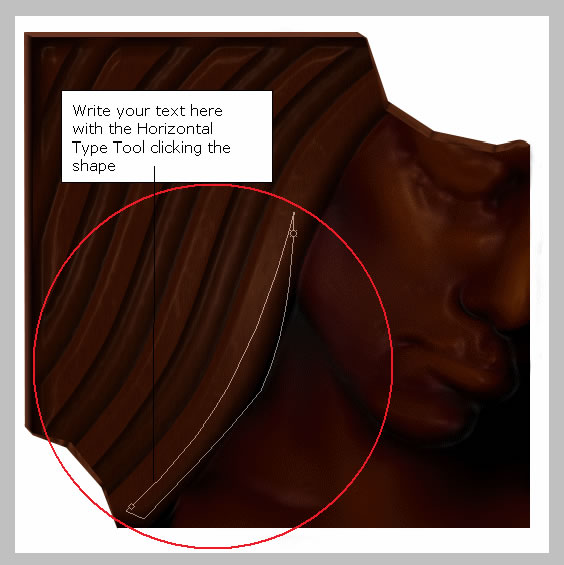 I really hope you have enjoyed this chocolate...This is the final result! Please leave a comment and maybe share this tutorial!