Part 3
Take the Magic Wand Tool , go to Fire Effect 2 Layer and select th black area. Press CTRL+C and CTRL+V. A new layer was created. Call it Sample 3 Layer.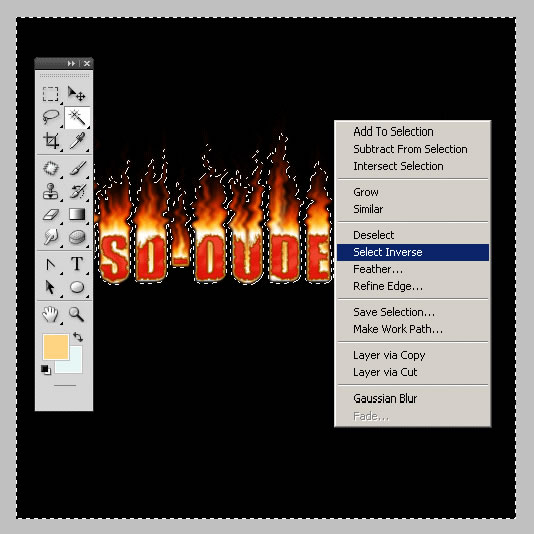 Go to Blending Options of Sample 3 layer and do the following settings:
Inner Glow, color #3d180c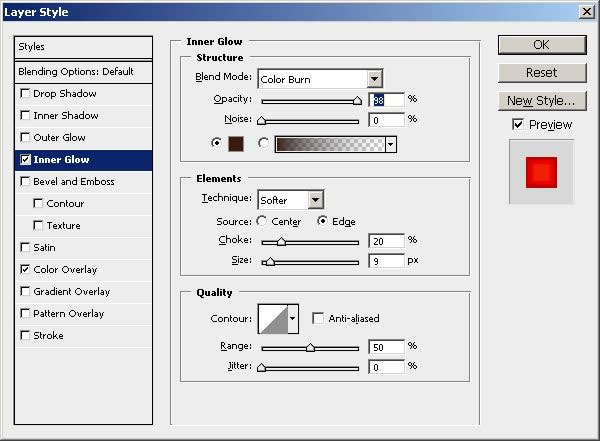 Color Overlay , color red. With this setting you practically change the color background of the fire text; you can play with colors and bending mode of Color Overlay to obtain a nice result:
This is the result for Sample 3: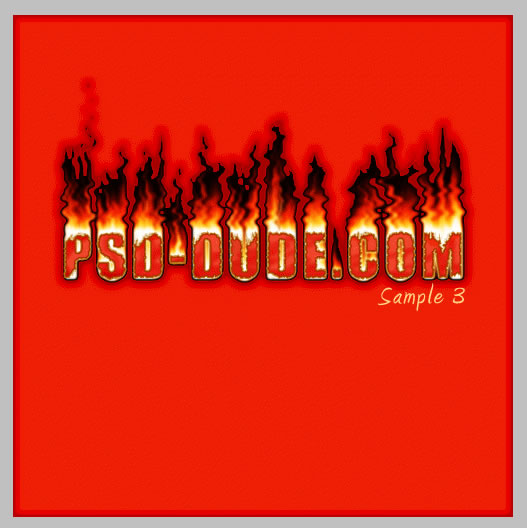 Step 9 - Text with Flames Sample 4
For this last sample I will add a texture into the scene. So hide the Sample 3 Layer and copy this beautiful old paper texture.
Place this Texture Layer right under Sample 2 Layer and change the Blending Mode to Linear Light 100%. Resize the image to have the dark frame in your canvas.
And this is the Sample 4: